The title of this article is conjectural.
Although the information presented in this article is based on confirmed information, the actual name of this article's subject is pure conjecture.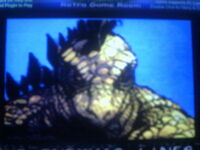 The Rebel Dinosoids are Dinosoids who grew tired of war and bloodshed and started a civil war against their fellow dinosoids.
List of appearances
Edit
Turok: Child of Blood (First appearance)
Ad blocker interference detected!
Wikia is a free-to-use site that makes money from advertising. We have a modified experience for viewers using ad blockers

Wikia is not accessible if you've made further modifications. Remove the custom ad blocker rule(s) and the page will load as expected.